The Restaurant
At The Royal Indian restaurant we specialise in offering authentic Indian cuisine. We dedicate ourselves to producing a variety of Indian dishes including famous recipes which we freshly prepare and season with a subtle blend of herbs and spices. We have worked extensively with our Head Chef to ensure our dishes have the right balance of flavours and are consistent in their presentation. Our Tandoori dishes are a speciality, traditionally prepared and cooked in our clay Tandoor oven. We pride ourselves in serving all our customers to the highest standards to ensure their dining experience is exceptional. All our staff are trained to ensure our customers can enjoy their meal in a relaxed and welcoming environment.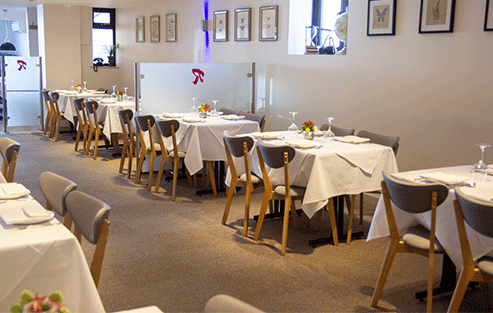 Our Philosophy
Our primary focus is to promote superior authentic Indian food with excellent customer service and we will not compromise on standards in any area.
Most of the Indian immigrants who arrived in the UK during the mid-20th century did so to provide post war Britain with much needed medical and engineering expertise. Their cooking expertise was left to the women in the confines of their home. It was actually immigrants from Bangladesh that introduced the wave of Indian restaurants we have in this country. Today this is still the case as their dishes are derived from an Anglicised version of Bangladeshi cuisine which is similar to the regional variations from the north of India using similar spices and methodology of cooking.
However, what has become typical of our local 'curry house' is not typical of authentic Indian cuisine and it is this authenticity that we believe people now want to encounter and celebrate in their eating experience.
We receive a package from India every month containing homemade and prepared spices that Vivian's mum puts together for our own personal use. We are planning to use some of her recipes in the restaurant as we have found that many people find it fascinating to know about the authenticity of the food they are eating. We want to be known as a family run business and promote a personal and intimate feel to the dining experience.